Award Winning Landscaping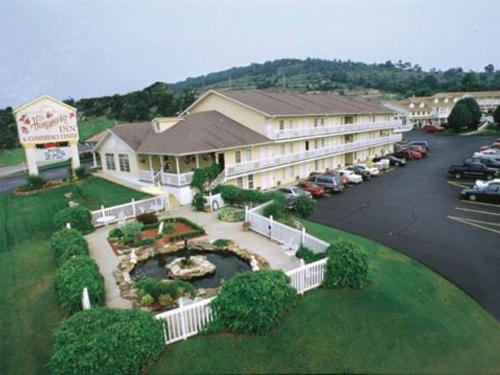 Welcome to the Honeysuckle Inn and Conference Center - a delight for the senses. Our award winning landscaping has been recognized by many including "Blossoms of Branson" for our dedication to the beautification of the Branson area.The landscaping is a treat for guests as they take leisurely strolls around the property. Each season brings a change in the scenery as spring flowers give way to summertime blossoms and then the gold and russet colors of autumn. The Ozark Mountain Christmas tradition is ushered in at the Honeysuckle Inn and Conference Center with an exciting lighted landscaping display. This excitement leads to the fantastic Hot Winter Fun season.
One of the Largest Pools in Branson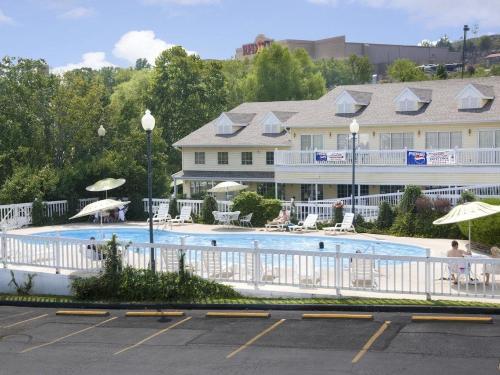 After a day of shows and shopping, Branson guests enjoy a refreshing plunge in one of the pools at Honeysuckle Inn and Conference Center. The outdoor pool is a great place to take in some sun. The indoor pool and spa are refreshing year round no matter what the weather is outside.